My dear readers,
No matter where you are, the bad as well as the good news are following you around. GE Salmon was approved in November, but "Enlist Duo" registration was rejected.
We are now dealing with GE Salmon, which does not have to be labeled. Dozens of food stores have committed to not selling the GE Salmon. Here is a list of the stores created by the Center of Food Safety http://www.centerforfoodsafety.org/files/ge_fish_guide_nov2015_20954.pdf
Unfortunately Publix Super Market has not responded to requests for position. One more reason to not shop there anymore. I personally like to shop at Aldi's anyways and Aldi's has signed the pledge to not sell GE Salmon. Other than that the only salmon I will buy is Wild Alaskan Salmon and hope it is really the true Alaskan Salmon.
But there was also a victory this week. According to the Center of Food Safety, the EPA:
has announced it is revoking the registration of "Enlist Duo." Approved by the agency just over a year ago, Enlist Duo is a toxic combination of glyphosate and 2,4-D that Dow AgroSciences created for use on the next generation of genetically engineered crops, designed to withstand being drenched with this potent herbicide cocktail.  In its court filing, EPA stated it is taking this action after realizing that the combination of these chemicals is likely significantly more harmful than it had initially believed.
Read the article here http://www.centerforfoodsafety.org/press-releases/4144/epa-pulls-registration-for-dows-enlist-duo-herbicide-citing-high-toxicity-levels
This week here in Austria the snow was falling and you can really "feel" Christmas is on the way 🙂 I am spending a wonderful time with my family and my sister and I are working on some craft projects. We made some LED Flower lamps as gifts for the guests that were invited to her birthday party.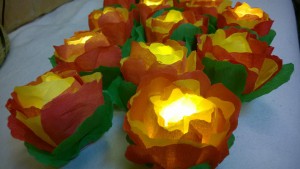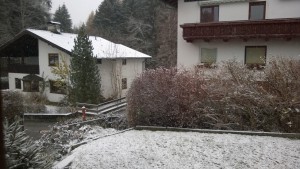 And we also are crocheting some little angles for the christmas tree: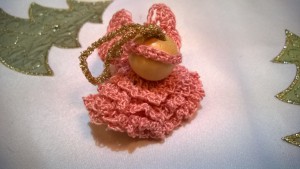 Happy Thanksgiving to everybody! and until next time…..