Hi everybody. I am Karin.
This is my journey to a better health. I hope you will join me and maybe take something useful for your own life.
Now being in my 50's and having struggled all my life with my weight, I switched to an 'Almost Paleo' lifestyle. I am sure you are asking yourself now "what is an 'Almost Paleo' lifestyle". Well, I do incorporate dairy in my cooking, which in strict Paleo terms is not recommended. I would consider my lifestyle more Paleo/Gluten Free. With the exception of not using any store bought flour mixes or pasta, or for that matter anything gluten free you can buy.
Once you follow me on my 'Almost Paleo' journey you will get some insight into why I decided to get away from store bought pre-made food.
Besides having a love for cooking I am also an avid crafter. I knit, crochet, make polymer clay pieces, handmade soaps and much more. I am a jeweler, but lost my job due to the economy. I am also a CAD designer and drafter, which all falls under the crafty category.
I love to read and also play Hidden Object Games. So once in a while you will find here a review of a book I was reading, or a game I was playing.
My husband is an artist and you will see some of his paintings on my website. For anybody who wants to see more, you can go to costabrero.com and costabreropaintings.com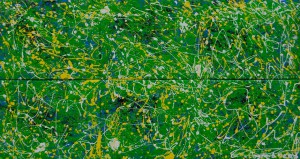 Our family is joined by our little black cat that keeps us very busy.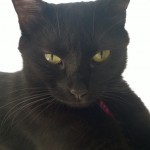 I hope you will be part of my 'Almost Paleo' journey and I would love for you to leave comments or if you have any questions you can always reach me at Karin@almostpaleo.org
Hope to talk to you soon,
Karin