Dear Reader,
As I mentioned in my Profile I am also designing and making arts and crafts projects. I have done this for as long as I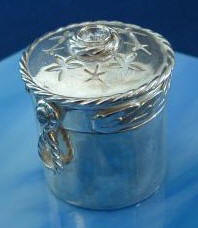 can remember. Even as a child I knitted and crocheted all the time.
I remember being about 10 years old when my dad bought me some silver wire and some beads. I started making rings and bracelets right away – with no tools, just my fingers. Mind you, 40 years ago there was no internet, so you could not just look up designs on the computer. But I managed to make some pretty jewelry – which a couple years ago I actually found at my parents house 🙂
Knitting and crocheting continues until today, being it pullovers, sweaters, doilies, animals, blankets – you name it.
But I added a few more of my favorite design materials to it:
Glass for engraving – I did some beautiful glasses for a couple of singers at an opera premier
Polymer Clay – oh I love to make figurines and jewelry with polymer clay and beads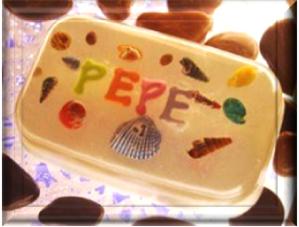 Soap making – I love to design different soaps – many of them personalized
Leather embossing – what a beautiful art: cellphone cases, bags, key chains, mouse pads……..
And naturally Silver and Gold smithing. I studied at American School of Jewelry to become a Jewelry Designer and Bench Jeweler and graduated in 2005. I made a lot of jewelry, but right at this moment I am lacking a bench to do the more complex Gold and Silver smithing work.
Now you might ask, what does she do with all those projects? Well, I used to sell them on Zibbiz.com, but unfortunately that website retired in 2014. So now I just sell them through word of mouth and to former customers.
I will post my designs here and on my other blog C.K.Creations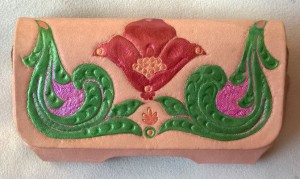 They will be also for sale here and there. So if you are interested in anything, be it already made and for sale, or something personalized, please contact me at Karin@almostpaleo.org or c.k.creations@live.com
Payment will be handled through PayPal.