I love to cook and bake. So on this page you will find all of my favorite gluten free and/or paleo desserts. 🙂
Most of the recipes are not really Paleo, but certainly Gluten Free. The main flours I use are Coconut Flour and Almond Flour.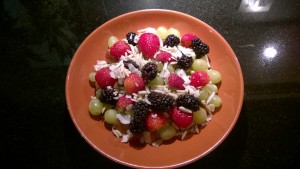 You will notice that most of my Gluten Free recipes are very simple to make and very versatile. Meaning, you can add a lot off different fruits, chocolate, dried fruits, etc into the same batter. Which gives you a variety of desserts.
I will be adding more and more Gluten Free desserts in the coming weeks. So check back frequently.
Now lets get started.
Apple Cinnamon Muffins Gluten Free
Banana Peanut Butter Coconut Flour Muffins
Cherry Chocolate Muffins Gluten Free