Hi everybody,
Oh yes, even here in Austria it is hot – today it will be 93.2 °F. Not soo bad when you have air conditioning, as I have in Miami. But, here we do not have air conditioning, so it is very hot. You have the windows and doors open and hope there is a breeze that cools a little bit. And it is not just homes that have no air conditioning, offices, shopping malls, even the hospital – no air conditioning.
Now, when it is that hot, what do you eat or drink? Salad? Some cold soup? Ice Cream? Ice Coffee?
Afternoon snack is already planned – we are going to have Ice Coffee – homemade vanilla ice cream, shot of strong coffee or instant coffee and whipped cream 🙂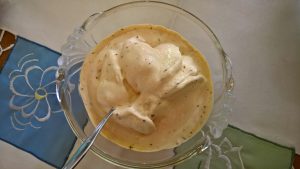 Ok, so that is taken care off 🙂
Now what do we eat for lunch? We decided on green bean salad and maybe a Landjäger. Desert will be a Topfencreme with fruit.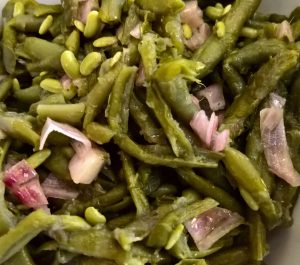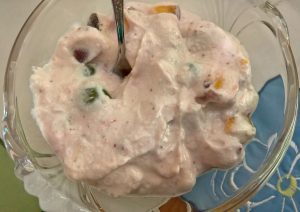 Dinner probably a vegetable salad with parmesan cheese shavings.
So, what to eat and drink when it is hot? I think you can follow the trend here – salad in any kind of form and shape.  Some cold cream with fruits and for drinking cold water and yes, for me hot coffee without sugar or milk.
Stay cool everybody and enjoy the beautiful weather.