Hello Everybody,
Let me pose a question to you all. Anybody heard about a Paleo Pill yet?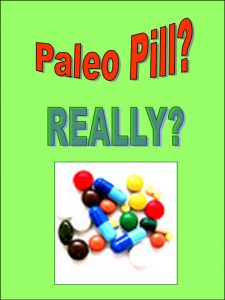 I hope my treasured readers are going to be as baffled as I was, when I read this promotion email about a new breakthrough Paleo Diet Pill.
Seriously, a Paleo Pill!
When I read that article I was shocked. The writer is supposedly a doctor living a paleo lifestyle, but instead of promoting this healthy lifestyle, he packaged it in a bottle. Now you can eat all your favorite foods like pizza, bread and pasta, take a pill beforehand and you will lose weight and get healthy.
WE are on too many pills as it is, and I know many people are desperate to lose weight. They think, taking a pill will solve their problem. Yes, many years ago I was taking diet pills too, hoping to lose the weight. And I did, no doubt. But as soon as I stopped, the weight came back – and more of it.
Until I changed to my almost paleo lifestyle I was on this yoyo dieting. I felt great when I lost the weight, and felt miserable when I started to gain it back.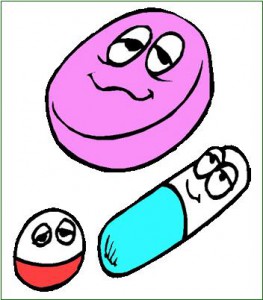 It is not that you can stay on any pill forever and keep your perfect weight. Eventually the effects of the pills wear off and they stop working. Then you are searching for another one and hope it works as good as the first one did at the beginning. It is a terrible cycle.
And no doctor said anything about changing my lifestyle, they all were very quick with prescribing a pill.
For whatever ails you, just take a pill. It will make you feel better. That is the motto of the medical society.
Well, lets get back to this breakthrough Paleo Pill. I know one thing, there is no way you can bottle a lifestyle. And calling it a Paleo Pill, for me this is so wrong. Paleo is eating the foods as close to possible that our ancestors ate.
To keep on eating food that are high in sugar, have flour, artificial color and preservatives in it and then taking this pill, is not going to help you achieve a healthy lifestyle. Maybe you will lose some weight at the beginning. But trust me, as soon as you stop, that weight is going to come back with a vengeance.
If people would not long for an instant solution for their problems without any work from them, these diet pills would not be popular.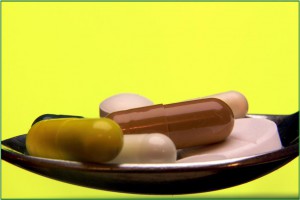 But all those pills promise you the world – no exercise, you can eat all your favorite foods………….
All you have to do is take this pill before you eat.
It is so easy to eat healthy and it does not take a genius to cook delicious meals. Eat fresh organic vegetables, fruits and meat and you will see your health improving without a diet pill.
I will be posting more delicious healthy dishes for you to cook, so just stay tuned.
P.S. I am not going to post the link to that Paleo Pill website. If anybody really needs to know, please send me an email Karin@almostpaleo.org and I will sent you the link.
Have a wonderful evening,
Karin