Hey everybody,
Today I want to talk about everything Aqua Fit. Yes, it is my favorite exercise. I love the combination of water and exercising.

Now I was going to Aqua Fit 6 days a week, plus regular lap swimming. Then one day I broke out with a terrible itching rash on my arms, chest and legs. It never occurred to me that it could be water related. The swimming pool at the gym is a saline pool, so I was sure everything would be fine.
So I stopped going and concentrated on foods I was eating, to figure out which ones I could be allergic to. I cut out all nightshades (peppers, tomatoes,…..), dairy and all fruits. The rash was itching like crazy and I used Benadryl cream and capsules. After about 2 weeks it started clearing up and I decided to go back to my Aqua Fit lessons – I missed them so badly.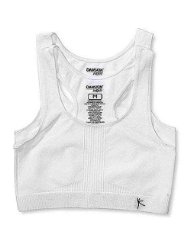 The day I went back I had a great time and when we got home we had an omelet for lunch and some blue berries, black berries and 2 straw berries. 20 minutes after I finished my berries the itching came back with a vengeance. So I stayed home again for 2 weeks and everything cleared up. I did not eat any strawberries, pineapple, or other acidic fruits, no tomatoes and peppers.
Yesterday my husband and I decided to go for a swim. When we got there the lanes were filled with swimmers, so we went to the hot tub until we got space to swim.
In the afternoon I started itching again. So now I know, it is not the food, although it might have contributed at the end. But the starting point is the pool.
I went back today to see, if it was maybe just the water from the hot tub. So I did not go into the hot tub – I don't like it anyways. I just attended the Aqua Fit lesson. Once I was done I took my usual shower and put some organic cream on my legs, arms and chest.
It is still itching a little bit, but not as much. But I have red spots and when I researched, I found out that there could be 2 culprits. One the ph level is too high – above the 7.8, which can cause skin irritation, or I am allergic to the bromides they use instead of chlorine.
I do not want to give up my swimming for anything, but I need to find a solution. There is a product that is basically powdered ascorbic acid mixed with water that cleans your skin. Because just taking a shower, does not remove the chemicals from your skin.
So tomorrow I will stop and get some powdered ascorbic acid and a spray bottle and mix it with water to spray myself down after my lesson and before putting on cream. I pray that this will solve the problem.
I will keep you updated.
Now besides my skin problems I was looking for comfortable swim wear that does not fall apart after a couple of weeks.
First I got a bathing suit, but besides being not very comfortable, it also did not hold up very well. So I tried to find a tankini. Nice idea, but they are all for sun bathing and not for exercise. Besides I look terrible in ruffles 🙂
I did a lot of research and came up with my own outfit.
I use a catalina bathing suit bottom, a Danskin Seamless Racerback Sport Bra 2-pack (Medium Impact) (Regular & Plus-sizes)

, a racerback tank top and a small belt to keep the tank top from riding up. I have used that now for 5 weeks and it is holding up beautifully. No falling apart or getting thin in spots. I have a second set just in case, but I did not use it yet. I also have a bikini top, which I switch for the sports bra once in a while.
My husband suggested going to Sports Authority, but I don't want to spend a lot of money. So I bought my outfit at Amazon and Walmart. I know people are not crazy about Walmart, but for me at the moment it is an affordable option.
So far this is best and most comfortable choice 🙂