Well everybody, this is where the 'Almost Paleo' comes in.
I know, there is no dairy in paleo, but I need to be honest: I love cheese 🙂
Living a paleo lifestyle already took a lot of adjusting. I loved bread and sweets, which had flour and sugar, and was very unhealthy for me. All my favorite cakes and desserts are now a part of my memory.
But through some wiggling with the recipe and switching to a gluten/grain free lifestyle besides the paleo lifestyle, I was able to adjust some of my favorites so I can now eat them too.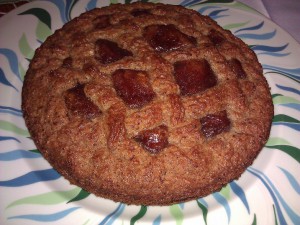 Cheese on the other hand is a different story. I always loved cheese and yoghurt. And somehow I have a terrible time giving that up too.
Especially when my husband comes home with two cheeses he bought from a neighbor. Yesterday he met our neighbor who is working as a distributer for a cheese factory, in the parking lot. It did not take long and my husband came in with two fresh cheeses. One is something very similar to real mozzarella, and the other is a Spanish fresh cheese.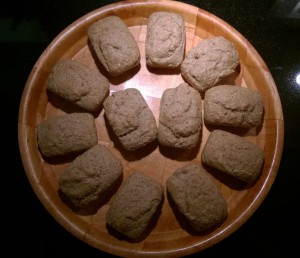 I had not made bread in a very long time. So I decided to make flax bread. I have a very easy and simple recipe that tasted delicious. All you need is flax meal or flax seeds and a grinder, some water, eggs and oil. Get the recipe here.
So for dinner we had flax bread with cheese and some tomatoes and peppers.
Do you bake your own bread, or have you given up bread altogether?
See you tomorrow,
Karin